Hundreds of drugs have scarily similar names, and, more scarily, they occasionally get mistaken for each other. That can cause fatal errors. Here's a sampling of a few that could easily be mixed up by an imperfect humanoid (such as your doctor or your pharmacist):
Lamisil (for nail infections), sounds like Lamictal (for Epilepsy).
Zyrtec (for allergies, sounds like Zyprexa (for mental conditions).
Serzone (for Depression, sounds like Seroquel (for Schizophrenia).
Celebrex (for Arthritis, sounds like Celexa (for Depression).
Methylphenidate (for Attention Deficit Disorders), sounds like Methadone, (for narcotic withdrawal and dependence).
Avandia (for Type II diabetes) sounds like Coumadin (for blood clot formation).
Taxol (for ovarian cancer) sounds like Taxotere (for breast cancer, prostate cancer, non-small cell lung cancer, and other types of cancer.)
Velban (for Hodgkin's disease, non-Hodgkin's lymphoma, testicular, breast, lung, head, neck, and bladder cancers, Kaposi's sarcoma, T-cell lymphoma, choriocarcinoma, histiocytosis, and idiopathic thrombocytopenia purpura), sounds like Oncovin (for Leukemia, Lymphoma, breast and lung cancer).
Heparin (for blood clots) sounds like Hespan (for shock, following serious injury, bleeding, or burns).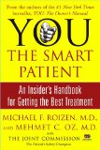 Continue Learning about Healthcare Basics