The health info resources and access available on the Web are, to put it mildly, staggeringly awesome. You can now learn as much about any condition in 45 minutes, whether it's diverticulitis or diabetes or insomnia, as it would have taken you three days of library research to learn just a couple of decades ago. What's more, the Internet makes it easy for you to quickly hook up with other human beings who can give you new information and new options for treatment.
But there are plenty of perils and hazards when it comes to finding health info online, too. You need to make sure that the info you get isn't bogus, old, meant to sell you something, or otherwise sketchy. Asking these critical questions will help you gauge the reliability of a website and the info you find online:
What suffix does the Web site name use-- .com, .net, .org, .edu., .gov, or another? While all can be legit (and not legit), sites that use the suffixes .gov and .edu are most likely to be reliable sites.
How recent is the information? Don't rely on any info that's more than two years old.
Does the Web site contain advertising? Or is it underwritten by a company that sells drugs or health products? It could be biased.
Does the site identify the source of the health information it includes? Do any claimed medical facts and figures have references (like the name, date and journal number of the medical journal it came from)? If the site gives few sources, it's suspect.
Does the site offer links to other nonbiased sites (such as government health sites) to confirm this information or learn more about the topic?
Does it suggest one specific treatment plan? That's a warning sign.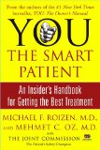 Continue Learning about Healthcare Basics