Who qualifies for the PPARx prescription assistance program?
Patient assistance programs (PAPs) are run by pharmaceutical companies to provide free medications to people who cannot afford to buy their medicine. Each pharmaceutical company have their own program and decide the general requirements - such as patients with financial hardship, without any third party coverage, patient not qualified for Medicaid, etc.
There are organizations such as RxAssist, NeedyMeds, Partnership for Prescription Assistance, etc. offers a comprehensive database of these patient assistance programs, as well as practical tools, news, and articles so that health care professionals and patients can find the information they need. All in one place.
Millions of people are already benefiting from patient assistant programs - and there are millions more who could be helped. Each patient assistance program has its own eligibility criteria. If you complete the step-by-step application process, you should be able to see if you are eligible for one or more patient assistance programs. Patients with questions about the eligibility criteria of a specific program will be transferred directly to the company sponsoring that program. (Note: There are some instances in which Medicaid beneficiaries may be eligible for certain patient assistance programs.)
Continue Learning about Healthcare Basics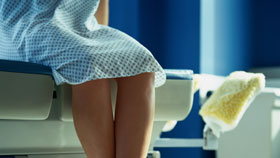 From choosing the right doctors to getting the right tests, how you manage your health care can make a big difference in your long-term wellbeing. Here's what you need to know to be a smart patient and a strong self-advocate. Lear...
n more from our experts about healthcare.
More