You can reduce your risk of getting the wrong medication by being engaged in your health care, and by being an active and empowered patient. It is very important that you:
Understand your medications, their potential side effects, and whether they will interfere with any other medications or supplements that you may be taking.
Know why the medications are ordered.
Understand the dosage, frequency and route ordered. Is it by mouth, injection, or via an intravenous drip?
If you are allergic to any medication, make sure it is noted in your medical record. Also, make sure your nurse identifies you as the correct patient before any medications are administered. Before administering any medications, the nurse should perform five checks:
Right Patient
Right Drug
Right Dose
Right Route
Right Time
If you believe you are about to receive the wrong medication, let the nurse know immediately.
When you're in the hospital, you may take pills the bucket-full each day—and countless other meds via injection or I.V. These tips can prevent a serious (or fatal) mix-up:
Make sure one doctor is approving everything.
Go over your med sheet. Ask your doctor for a copy of your Medication Administration Record (which we call a med sheet). It lists all of the drugs you're supposed to take (at least as of that moment) and their dosages and frequencies. Go over the list with your doctor and nurses to find out why you need each drug, and what effects you should expect after taking it. (This is a great job for your health care advocate.)
Before taking any medication, check it against your med sheet.
Ask the nurse to check your wrist ID band every time you get medication, to make sure you're the right patient. The nurse shouldn't use your room or bed number as your identifier; that's inviting errors as patients move around. Hospitals that use bar code readers to match drugs against a code on your wrist ID band can reduce errors.By the way, a hospital accredited by the Joint Commission is required to get two patient identifiers (such as your name and Social Security number) every time it gives you a drug, takes blood, or gives you a test.
Make sure your drug allergies are listed on your wrist band, in case you can't speak up for yourself.
Tell the nurse your name and number. Don't just let her scan or read your wrist band when you're getting meds; verbally tell her your name and the last four digits of your Social Security number to make sure they jibe with the paperwork.
Make her say it. After the nurse checks your ID band and verbally confirms your name and last four Social Security digits, politely ask her what the med is and why she's giving it to you. You can say, "Could you please refresh me on what this drug is and what it does?" If that checks, recite your drug allergies, even if your ID band states them. Then you should be good to gulp.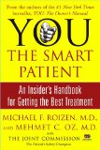 Continue Learning about Healthcare Basics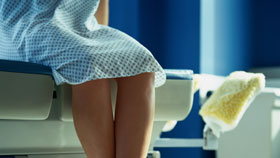 From choosing the right doctors to getting the right tests, how you manage your health care can make a big difference in your long-term wellbeing. Here's what you need to know to be a smart patient and a strong self-advocate. Lear...
n more from our experts about healthcare.
More