No simple answer here! The manufacturer places an expiration date after studying how the drug's composition responds to time/temperature/humidity/light, then they educatedly guess on its potency duration. Realize that once out of their 'hands', if NOT properly stored- that can change! Did it sit on a loading dock at a pharmacy in the Arizona heat or in a mail box in North Dakota? Also did you store it properly according to manufacturer's recommendations? So think-it must be important for your health that you have to take this medication –so why risk taking out of date meds that may not be as potent-strong. They may not help your health. You may commonly hear that professionals including pharmacist say manufacturers plan a 2 year cushion? But realize that certain drugs like good wine when exposed to heat, even for a short time loose their worth/effects! Do you like to take chances with your health? A clue can be the smell when you open the container, for example OTC meds can give off an odor or tablets start to crumble when not continuously and properly cared for even before the expiration date!
Continue Learning about Healthcare Basics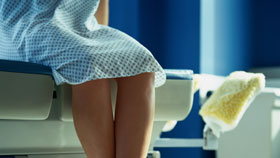 From choosing the right doctors to getting the right tests, how you manage your health care can make a big difference in your long-term wellbeing. Here's what you need to know to be a smart patient and a strong self-advocate. Lear...
n more from our experts about healthcare.
More