The American Board of Plastic Surgery requires that all diplomats operate only in certified or state-licensed ambulatory centers. This is an additional safety net for the patient.

Accrediting organizations verify that national standards are met and maintained within the surgical environment. They review policies and procedures, safety, equipment, the handling of blood, and medications. The organization verifies that the surgeon has hospital privileges should an emergency necessitating the patient be transferred to a hospital occur. It ensures that the facility keeps adequate records, has an emergency plan and emergency procedures in place, and verifies the credentials of all staff members. The accrediting organization also certifies the types of anesthesia that may be administered in the facility and under what circumstances.

Be sure your facility, at the minimum, is state licensed and Quad A certified. If Medicare will be involved in reimbursement (as is the case in some reconstructive surgeries and procedures), then the facility must also be Medicare approved.

You will also pick up a lot of clues about the operation of the facility from the attitude and demeanor of the staff. Are they respectful and open, or is there an underlying tension? Ask if you can tour the surgical facility and be sure to take notes. Is it clean and tidy? Are the surgical areas and instruments kept sterile? Disorganization within the facility could indicate the same level of disorganization inside the surgical area as well. The possibility of infection, and complications from an infection, are too big of risk. Be sure the facility you choose is a sparkling example of cleanliness.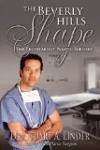 Continue Learning about Healthcare Basics