The moment someone is told that their illness will likely result in death, time changes. Paradoxically, for a period time stops. Some may hear the message when they are feeling well, unaware of the disease process advancing within their body. Others may actually welcome the information in some strange way because it gives legitimacy to their experience of the previous days, weeks and months. It helps to make sense of the fatigue, the pain and the other symptoms that initially infringe on, then intrude on and eventually seem to invade their lives. Some people deny those symptoms initially; others deny them indefinitely. Some people recognize that the symptoms mark the beginning of the end and that their time is limited -- that they are running out of time. You may feel that way, especially if you have already been told that you have a terminal illness, that you only have a certain amount of time remaining.

As much as the diagnosis of a terminal illness marks the end, it also serves as a beginning -- an opportunity to ask what the time remaining in your life means to you. How important is the present, how important is now? What am I able to do and say in the time and with the energy that remains in my lifetime?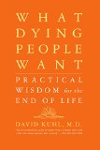 Continue Learning about Healthcare Basics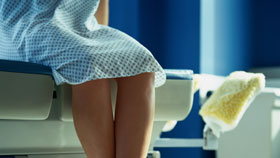 From choosing the right doctors to getting the right tests, how you manage your health care can make a big difference in your long-term wellbeing. Here's what you need to know to be a smart patient and a strong self-advocate. Lear...
n more from our experts about healthcare.
More