The number of books, magazines, reports, and Internet sources on health is overwhelming. No one source is the most accurate, up-to-date, or reliable. When it comes to analyzing written resources, follow these general rules:
Credibility: The information should come from a respected institution or organization. Here are just a few examples:
Universities, such as Johns Hopkins, Harvard, or University of California at Los Angeles (UCLA)
Government agencies, such as the National Institutes of Health/National Library of Medicine, Centers for Disease Control, and the Department of Health and Human Services
Disease-specific organizations, such as the American Heart Association or American Cancer Society
Healthcare systems, such as The Mayo Clinic or Kaiser Permanente
Timeliness: Look at the date of publication to make sure that the information is current. In general, it's best to collect information that is no more than 5 years old.
Consistency: Check to see that the information is consistent in a variety of sources. Conflicting views may pop up, but the information should be similar.
Trustworthiness: If it sounds too good to be true, it probably is. Use common sense when evaluating information. Just because a publication uses terms you don't understand, it doesn't mean you can't grasp the overall message. Words such as "miracle," "instant," and "guaranteed" should be warning flags.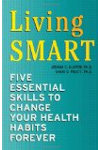 Continue Learning about Healthcare Basics