If swallowing pills and vitamins is difficult, try these tips:
Ask your doctor or pharmacist if your medication will retain its potency if it is ground up and combined with food. If your doctor advises against grinding up your pills, try swallowing the pill with fruit nectar instead of water. Try swallowing it along with a spoonful of applesauce or honey, or coating the pill with a little butter or pudding.
Put the pill into your mouth, tilt your chin down, look down into the bottom of your glass of water, and swallow. Continue to look down during the entire swallowing process. Some people find that this works much better than tilting your head backward when swallowing a pill.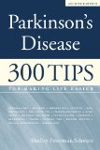 Continue Learning about Healthcare Basics