To become a plastic surgeon, a doctor must obtain an M.D. (Doctor of Medicine) or a D.O. (Doctor of Osteopathy) degree. Following this, there are several paths the doctor may follow. Many doctors now spend five to six years in an integrated plastic surgery residency, although some complete three years of general surgery and two years in plastic surgery. Alternatively, otolaryngologists (ear, nose, and throat specialists), orthopedic surgeons (bone doctors), neurosurgeons (brain surgeons), urologists, and oral surgeons with medical as well as dental degrees may enter the two-year plastic surgery residency.

The marathon plastic surgery residency is a grueling learning process. The doctor learns how to take care of patients before, during, and after surgery during the internship, the first year. He learns how to suture and how to stop bleeding, and perfects his skills through animal surgery and computer simulations. In the operating room, interns, under the watchful eye of "attendings" (the fully trained surgeons), perform portions of procedures.

With advancing years comes more responsibility. The education includes rotations in ophthalmology, orthopedics, otolaryngology, and even the medical specialty, dermatology.

By the fourth year of residency, the doctor is immersed in plastic surgery. To gain experience in cosmetic surgery, the fifth- or sixth-year chief resident runs his own clinic, performing discounted-fee surgery. While the new doctor gains experience, this program allows lower income patients to afford cosmetic surgery.

After completion of his residency, the new plastic surgeon may start his own practice, or he may join an established plastic surgeon or the faculty of a medical school or multispecialty group. Alternatively, he may continue his marathon education with another year or two of training, called a fellowship. It can be in cosmetic surgery, hand and microsurgery, burn surgery, craniofacial surgery, or head and neck cancer.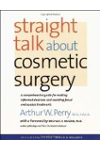 The normal career path for any doctor is to graduate medical school and then complete a residency, which is practical, on-the-job training in a hospital setting. The physicians who wish to become board certified in a particular field, such as plastic surgery, then do a second residency focusing solely on that area of practice. It is in this second residency that the doctor receives intensive training by experienced plastic surgeons. The doctor can then choose to attain special certifications in specific procedures. Ask which certifications your doctor has received and what techniques they use. It is important for any doctor to remain aware of the newest advancements in his or her area of expertise and to be knowledgeable of new technology and techniques. Plastic surgeons are required to maintain 150 hours of continued medical education (CME) every three years. This is important because these educational hours help to keep the surgeon current with new practices.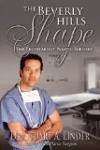 Continue Learning about Healthcare Basics