Most medications should be thrown away in the household trash and not flushed down the toilet. Follow these steps to maintain safety and protect the environment from unnecessary exposure to medications:
Pour the medication out of its original container into a sealable plastic bag.
Mix the medication with something that will hide the medication or make it unpleasant (e.g., coffee grounds or kitty litter).
Seal the plastic bag.
Throw the plastic bag into your household trash.
Remove and destroy all personal information and medication information (prescription label) from the medication container.
Recycle or throw away the medication container.
Patients should follow the directions of their physician and always take their medicines as prescribed. For expired medicines or medicines that are no longer needed, the following guideline for disposal is provided.

1.Unless product directions say otherwise, do not dispose of unused medicines by emptying them into a sink, toilet or storm drain.
2.Add water to pills/tablets/capsules before sealing them in an opaque container.
3.Ensure that the container is sealed so that children, pets and others do not have access to the contents of the container.
4.Dispose of the container in household trash so that it is either incinerated or placed in a government-approved solid waste landfill.
5.Additionally, some states may have varying regulations regarding pharmacy take-back programs in which pharmacies may receive and dispose of returned unused drugs for patients. It is recommended that you contact your local pharmacy to determine if it participates in such programs.
The proper method of disposing of unused or expired medications may be determined by the medication. Instructions for safe disposal may be found on the container or may be given by a pharmacist or physician. Many pharmacies have take-back programs that will take unused or expired medications and dispose of them. You can also mix medications into the garbage or flush them down the drain or toilet. When mixing medications into garbage, make sure to mix medications with substances such as pet food, coffee grounds, or kitty litter. Do not crush or break tablets or capsules before doing so. Flushing medications can be harmful, so check with a pharmacist or physician before doing so. (This answer provided for NATA by the Southern Connecticut State University Athletic Training Education Program)
Refrain from throwing medications into the kitchen or bathroom trash. Please. Young children and pets can find and eat them. Also, do not flush medicines down the toilet. Yes, I know this was the standard advice for decades but recent studies have found that medicines disposed of in sewer and septic systems can seep into the environment. (That's right, there may be a teeny bit of cholesterol medication in your tap water.) The FDA recommends taking unused, unneeded, or expired medicines out of their containers, mixing them with coffee grounds or kitty litter, and then putting that in a sealed bag or empty can. That will keep kids and pets from accidentally getting into the medicine. Some communities have a waste program where you can bring old meds for safe disposal. Ask your pharmacist about this.
From The Smart Parent's Guide: Getting Your Kids Through Checkups, Illnesses, and Accidents by Jennifer Trachtenberg.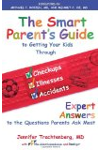 Continue Learning about Healthcare Basics