Grapefruit juice can alter the body's absorption of certain medications affecting the level of the drug in the blood. Substances in grapefruit juice have been known to block an enzyme in the gastrointestinal tract, which interferes with the drug's metabolism, so more of the drug is absorbed in the blood. Higher blood concentrations of certain drugs can cause adverse effects in the body, such as liver damage and kidney failure.
According to the FDA, grapefruit juice and grapefruits can interfere with:
Some blood pressuring-lowering drugs, such as Nifediac and Afeditab
Some statin drugs that lower cholesterol such as Zocor, Lipitor, and Pravachol
Some anti-anxiety drugs, such as BuSpar
Some anti-arrhythmia drugs, such as Cordarone and Nexterone
Some organ transplant rejection drugs, such as Sandimmune and Neoral
Some antihistamines, such as Allegra
Always check with your pharmacist and/or health care provider regarding the medication you are consuming and any potential food/drug interactions.
Don't mix this drug with grapefruit juice! This strange warning has been circling in recent years. What could be so dangerous about the grapefruit, that tart bastion of citrus deliciousness? Well, it's a geeky biochemical thing. To metabolize grapefruit, you use the same enzymes in your lower intestines that you use to digest many drugs. If you eat grapefruit or drink grapefruit juice before or within 8 hours of taking certain drugs, such as the cholesterol-reducing statin drugs, those intestinal enzymes will be occupied by the juice and not able to break down the drug. This means more of the drug will reach your blood stream, and this can increase its effect and chances of being toxic.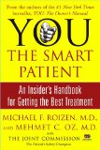 Continue Learning about Healthcare Basics