An important consideration in finding a good internist is "why"?
For example, is it to fill the role of a primary care physician or is it for a specialist in one of the sub-specialties of internal medicine such as cardiology, oncology, rheumatology, geriatrics or one of the other sub-specialties. In all cases, you should be certain the physician is board certified, has a clean disciplinary history and is on the staff of an excellent hospital in your area. You can check board certification here https://www.certificationmatters.org/is-your-doctor-board-certified/search-now.aspx and disciplinary history here http://www.castleconnolly.com/ddi/index.cfm
Finding a good internal medicine doctor requires diligent work. First, ask friends and family for referrals of their internists. Make sure the doctor is board-certified with the Internal Medicine board. Check out their hospital affiliations and office hours. Should you need a specialist (cardiologist, neurologist, etc.), make sure you check out their specialty training.
I believe that the best way to find a good internal medicine doctor is to first see which providers are available to you in your area who are covered by your insurance. I would look for information about the physician on the clinic's web page or call the clinic to obtain the physician's biography. I do not recommend reading on-line review sites as these are usually biased and inaccurate. Proximity to your home or work may be an important factor in choosing a doctor. I recommend making an appointment with a local doctor who has an attractive biography and decide for yourself if you trust that provider to take care of your medical needs.
Continue Learning about Healthcare Basics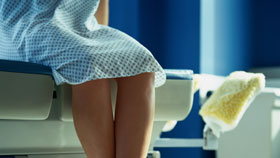 From choosing the right doctors to getting the right tests, how you manage your health care can make a big difference in your long-term wellbeing. Here's what you need to know to be a smart patient and a strong self-advocate. Lear...
n more from our experts about healthcare.
More