Many parents choose Pediatric Nurse Practitioners (PNP) as their child's healthcare provider. PNPs are educated at the Masters and Doctoral levels and can care for well and ill children. According to the National Association of Pediatric Nurse Practitioners, PNPs are educated to practice in many settings and all levels of care. For example, they can practice in "primary care, such as pediatric offices or clinics, as well as acute care settings, such as hospitals, surgical centers or specialty clinics" (NAPNAP.org). PNPs may also choose a specialty and practice in that specialty in primary and/or acute care settings. They are an important part of the healthcare team and will collaborate with other healthcare professionals to provide high quality, safe, and patient-centered care to children.
Pediatric nurse practitioners (PNPs) are highly trained nurses who perform many of the same functions as pediatricians, taking medical histories, performing physical exams, making diagnoses, and providing treatments and counseling to patients. While they are trained to consult a doctor when it comes to more complex medical issues, PNPs are often felt to be more accessible and available than some doctors because they are able to spend more time with each individual patient. There are about 18,000 PNPs practicing in the United States, and that number is growing each year. Pediatric nurse practitioners (PNPs) have a master's degree in nursing as well as a great deal of specialized training. Also, some PNPs specialize in other medical areas, such as endocrinology or neurology, and work closely with doctors in hospital settings, clinics, and private practices.
From Good Kids, Bad Habits: The RealAge Guide to Raising Healthy Children by Jennifer Trachtenberg.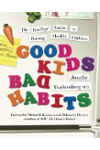 Continue Learning about Healthcare Basics