Today we often assume that the only thing available to comfort the dying is more technology or better symptom management. I believe that God and nature have already built in a means of comfort by providing us with visions, and who and what we see before we die is just as vital as the cutting-edge medical breakthroughs that will continue to advance the health-care industry.

While death may look like a loss to the living, the last hours of a dying person may very well be filled with fullness rather than emptiness. No matter how death unfolds for us -- whether we're planning for a "trip" or gazing upon our loved ones or a crowded bedroom in awe -- our transition ultimately is a mystery. Sometimes all we can do is embrace the unknown and unexplainable.

The saying goes, "We come into this world alone, and we leave alone." We've been brought up to believe that dying is a lonely, solitary event. But what if everything we know isn't true? What if the long road that you thought you'll eventually have to walk alone has unseen companions? What if who and what you see before you die changes everything? Continue Learning about Healthcare Basics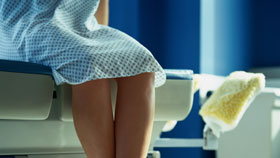 From choosing the right doctors to getting the right tests, how you manage your health care can make a big difference in your long-term wellbeing. Here's what you need to know to be a smart patient and a strong self-advocate. Lear...
n more from our experts about healthcare.
More