Everyone who suffers from headaches can benefit from non-drug treatment options. Even people who use medications will find they get better headache relief when they combine drugs with non-drug therapies. Non-drug treatments may be particularly helpful for people who need to restrict prescription medications to minimize troublesome side effects, such as:
Women who are pregnant or breastfeeding
Children and adolescents
People who prefer not to take medications
People who are unable to take or tolerate certain medications
People who are treating other health problems with drugs that might interact with migraine medications
Individuals who are not in any of these groups, as well as those who use some migraine medications, may also improve their headache relief by adding non-drug treatments to their regimen.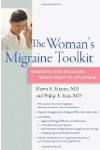 Continue Learning about Headache