You should seek medical attention if your headaches are moderate or severe in nature and are not responsive to over-the-counter pain relievers or if you have headaches occurring more frequently than three times per month. You should seek immediate medical attention if you have a new onset severe headache, continuous headache over several days or headache accompanied by other neurological symptoms such as change in vision, numbness, and difficulty with speech or weakness.
You should consider seeking medical attention for your headaches if they are becoming more frequent or severe in nature, are associated with nausea and vomiting, awaken you from sleep, or occur with numbness of the arms or legs, weakness, or dizziness. It is also important to consult your physician if your headaches are affecting your quality of life.
Call or go to the doctor or clinic if:
headaches wake you up from sleep
a headache lasts more than a few days
headaches are worse in the morning
headaches are now more frequent or more painful than your "usual" headaches
you have frequent headaches with no known cause
Because the following headache symptoms could indicate a serious health problem, seek medical care promptly if you experience any of these symptoms:
a sudden headache that feels like a blow to the head (with or without a stiff neck)
headache with fever
convulsions
persistent headache following a blow to the head
confusion or loss of consciousness
headache along with pain in the eye or ear
relentless headache when you were previously headache-free
headache that interferes with routine activities.
You have a headache emergency and should see your doctor or go to the emergency room immediately if you are experiencing the following:
severe headache with sudden onset
headache pain that feels like an explosion or thunderclap
severe headache that is clearly your worst-ever headache
headache pain that is continuous and becoming worse
headache pain that persists following an injury to the head
headache accompanied by one or more of these symptoms: stiff neck, severe pain when bending over, confusion, convulsions, loss of consciousness, persistent, severe vomiting
Make an appointment to see your doctor if you are experiencing the following:
more than three headaches per week
daily, or almost daily, use of pain relievers for headache pain
regular use of more than the recommended dose of nonprescription (over-the-counter) headache medications
recent onset of headache pain after being headache-free in the past
headaches beginning after the age of 50
Sometimes, headache can signal a more serious problem. You should talk to your doctor about your headaches if:
You have several headaches per month and each lasts for several hours or days.
Your headaches disrupt your home, work or school life.
You have nausea, vomiting, vision or other sensory problems (such as numbness or tingling).
You have pain around the eye or ear. You have a severe headache with a stiff neck.
You have a headache with confusion or loss of alertness.
You have a headache with convulsions. You have a headache after a blow to the head. You used to be headache-free, but now have headaches a lot.
This answer is based on source information from the National Women's Health Information Center.
If your headaches are of recent onset or infrequent then start with your primary care physician. If the headaches are not responding to treatment, are very frequent, or result in significant disability, you should see a headache specialist.
Any time you experience a significant change in your migraine headache pattern, you should talk to your doctor. What is a significant change? See your doctor if:
You develop a new type of headache—even if it's a mild headache
Your headaches become much more frequent or more disabling
Treatments that usually helped your headaches in the past no longer work
You develop new symptoms with your typical headache—such as a new aura
You start having other medical problems in addition to your headaches, such as weight loss, fevers, unsteadiness, slurred speech, or extremity weakness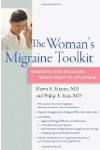 Continue Learning about Headache