During a doctor's visit for your headaches, your physician will try to determine the causes of your headaches and design a treatment plan. He or she will take a medical history and perform a physical examination. Expect some detailed questions about your headaches and possibly some basic laboratory tests.

The physical exam should include a blood pressure check and a careful look inside your eyes with an ophthalmoscope. Increased pressure in the head, which can be a sign of a brain tumor, can cause swelling of the optic nerve; the ophthalmoscope examination can reveal such swelling. In some people, tension and migraine headaches produce telltale signs such as spasms in the neck and shoulder muscles and tender areas—known as "trigger spots"—at the back of the head; your doctor may check for these. But in most people who have tension or migraine headaches, the physical examination doesn't turn up anything unusual—which is good.

That's why an accurate, detailed description of your symptoms is invaluable to your physician. Describe when your headaches began; what they feel like; particular situations that prompt or worsen them; and the location, frequency, intensity, and duration of the pain. It's also worthwhile to keep a log of your headaches.

Your physician will also want to know about other symptoms linked to your headaches, what's helped relieve your pain in the past, which nonprescription and prescription medications you currently take, and whether other family members have problem headaches. A broad discussion about your life, focusing on stresses at home or work and the impact of your headaches, can also help your doctor reach the correct diagnosis and plan the best treatment.
There are many things that can come out of a visit to the doctor about your headaches. Don't expect to get all of your questions answered in one visit. You will probably need to work with your healthcare provider over several visits to refine your particular treatment strategy. You should expect to learn the answers to these questions:
What's my diagnosis, and what's causing my headaches?
Is my healthcare provider comfortable treating this headache condition?
Do I need further testing?
What medications will help my symptoms during a headache attack?
Do I need a medication for nausea?
Do I need to take preventive medication?
Are there other treatments that don't involve medications that can help my headaches?
What if I become pregnant?
Where can I learn more about headaches?
When should I come back?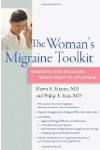 Continue Learning about Headache