Don't skip meals, and make sure that you are drinking enough water; the body needs eight to ten glasses of fluids a day to stay well hydrated. Some people also get relief by putting a little pressure behind the bones of the back of the ear. Use your thumbs and rub the area for about two minutes.

Also, it's worth noting that you should avoid tight, thin head bands, which can put more tension on your head. Thicker bands (one inch or more) made of cloth are ideal. If your headaches come on daily, are persistent, wake you from sleep, or keep you from your social life as well as school, see your doctor.

Over-the-counter medicines may be effective for once in a while, as in one or two times a week, but if you need medicine more than that, get checked out by your pediatrician or a headache specialist (a neurologist, usually).

Therapeutic massage can help, but avoid supplements and other medicines for headache relief unless prescribed by a physician.
Some people with tension headaches have very sensitive areas, known as trigger points, at the back of the neck or shoulders. Touching these tender areas sometimes prompts a headache. If your doctor identifies such trigger points during a physical examination and other treatments fail to provide relief, injecting a local anesthetic into these areas may eliminate the pain and prevent the headache from occurring again. This option has limitations, though. First, you must receive the shot at a clinic, hospital, or your doctor's office. Second, many people are uneasy about receiving a shot in the neck or shoulders.
To treat an acute headache, herbal remedies such as willow bark and boswellia can be very helpful, especially when combined with natural muscle relaxants such as valerian and Jamaican dogwood. And there are, of course, the old standbys Excedrin Extra Strength, Tylenol, and Motrin. Prescription medications that can be quite helpful include Midrin and Ultram. Chiropractic adjustments and bodywork can ease tension, too, and are useful in many cases.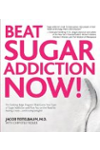 The primary therapy should address the factors that cause tension in the neck, face, or scalp muscles. Since the neck is an area of the body that often holds tension produced by psychological stress, it is especially important to learn techniques such as progressive relaxation. In addition, it is important to address any structural factor that may be causing tension headaches. In particular, chiropractic can be quite helpful when misalignment of the spine creates muscular tension in the neck. Several clinical studies provide significant scientific evidence that chiropractic can provide benefits for many patients with neck pain and headaches. It is certainly worth a try. An alternative to chiropractic is getting a referral to a conventional physical therapist (PT) from your primary care doctor. Clinical studies have shown that conventional physical therapy consisting of education for posture at home and in the workplace, home exercise, massage, and stretching the cervical spine muscles can reduce the frequency and severity of tension headaches.
Food allergy or sensitivity plays a primary role in many cases of tension and migraine headaches. Many double-blind, placebo-controlled studies have demonstrated that the detection and removal of allergenic foods will eliminate or greatly reduce headache symptoms in the majority of patients. Red wine is much more likely than white wine to cause a headache because it contains higher levels of phenols and 20 to 200 times as much histamine.
Hypoglycemia can also trigger a headache. Eating to prevent hypoglycemia also stabilizes blood vessels; be sure to eat regularly, with small snacks between meals. Avoid sugar and refined carbohydrates, instead focusing on whole grains, legumes, fruits, and vegetables.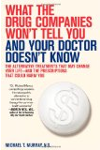 Continue Learning about Headache