Some of the vitamins, minerals, and supplements that may help prevent headaches include the herb butterbur (50 - 75 milligrams twice a day for prevention or 100 milligrams every 3 hours for 3 doses during an active migraine), vitamin B2 (riboflavin at 400 milligrams in the morning), coenzyme Q10 (200 milligrams three times a day), and magnesium sulfate (200 - 400 milligrams twice a day - less if loose stools). There's a hung jury on the effectiveness of these, but if you have chronic problems, they may be worth a try. Try them for at least 6 weeks to see if they work for you.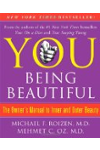 Stretching exercises targeting the neck and shoulder girdle may be used daily to help reduce headache frequency. Stretching during a mild headache can also help reduce pain and prevent the headache from becoming more severe. People with substantial neck pain or muscle tightness may benefit from an evaluation and treatment by a physical therapist.
Daily stretches. Practice a daily stretching routine to relax your muscles.
Neck range of motion. Bend your chin to your chest and rotate chin to each shoulder. Then tip your ear toward your shoulder, and finally pull in your chin to make a double chin.
Shoulder shrugs. Sit or stand up straight and raise your shoulders straight up. Lower and relax. Then raise shoulders up and forward. Lower and relax. Then raise shoulders up and back.
Suboccipital range of motion. Place a rolled or folded towel behind your neck and gently pull down. Tilt your chin to your chest. Then look up at the ceiling. Then tilt your ear toward each shoulder.
Neck stretches. Tilt your ear to your shoulder on the same side, and then tilt your chin forward and toward the opposite breast. Gently press with your hand at the end of the stretch to feel the stretch.
Neck isometrics. Place your palm on your forehead and press your head against it, keeping you palm stationary. Don't let your head or hand move. Repeat with your hand on each side of your head.
Head lift. Place your folded hands behind your neck at the base of your head. Pull your elbows forward and up to achieve the sensation of lifting your head up slightly from your neck.
Turtle. While looking forward, push the chin forward, away from your neck. When your head is forward, turn about 1 inch to each side and up.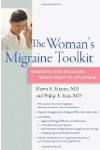 Continue Learning about Headache