There are different types of headaches. One common type is called a cerivcogenic headaches or neck-related headaches. There is lot of research coming out of the University of Queensland in Brisbane, Australia that has discovered how proper stabilization of the neck muscles can reduce neck pain, whiplash injuries, and cervicogenic headaches.

Proper stability of the neck muscles comes first from the smaller muscles closest to the spine. This includes a wafer thin muscle on the front of the cervical spine called the longus colli. A skilled Physical Therapist can instruct a patient to activate this muscle in isolation and train its endurance. As the longus colli function improves it is important to incorporate strength of the larger muscles such as the sternocleidomastoid and posterior neck muscles to provide stability and strength for the neck to function during the day and in sport.

Cervicogenic headaches are typically generated from dysfunction of the upper neck vertebrae such as C1-3 levels. With poor postures or previous whiplash injuries the smaller muscles can weaken or inhibit leaving the joints vulnerable to injury due to lack of muscle support.

By improving proper muscle stability, the cervical vertebrae have better support and can last longer in prolonged postures and sporting activities. In turn, the prevalence of headaches can be reduced.
Yes. Headache pain can come from weak neck muscles - you feel the pain in your upper back and it goes to you lower neck then upper neck as progressive weak muscles compensate for too much computer or bridge time. If the muscles of your upper back are sore, it may be weakness of the trapezius muscle in your upper back. Getting symptomatic relief and taking analgesics so you can exercise is first order. Strengthening the trapezius muscle can reduce such pain by over 80 percent.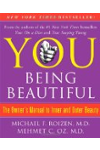 Continue Learning about Headache