Childhood headaches are important because children with headaches miss school about twice as often as other children. One study found that the average child without headaches was absent about 3 and a half days during the school year, compared with almost 8 days for the average child with headaches.
Missing school because of headaches can be a very difficult issue. Occasional absences can quickly deteriorate into a downward cycle, ending with excessive absences, falling behind and increased stress. Sometimes parents are forced to consider homebound education.
Stress is a major trigger for headaches in both children and adults. Because children's lives are centered around school, their stresses typically occur there. These stresses can be related to academics, social relationships, scheduling problems and other difficulties.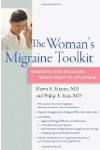 Continue Learning about Headache