Over-the-counter analgesics or pain-relieving medications for headaches include aspirin and nonsteroidal anti-inflammatory drugs (NSAIDs), such as ibuprofen (Advil, Motrin), naproxen (Naprosyn, Aleve), and acetaminophen (Tylenol).

In general, aspirin and NSAIDs are more effective for relieving headaches than is acetaminophen. Side effects are more common with aspirin, ibuprofen, and naproxen, especially stomach upset, bleeding, and dizziness. Many people use acetaminophen because they tolerate it better than aspirin, ibuprofen, or naproxen. People with a history of bleeding problems or stomach ulcers generally use acetaminophen. None of these pain-relieving medications should be used more than 2 days per week on average to avoid medication overuse or rebound headaches.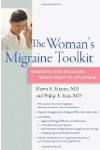 Many over-the-counter (OTC) headache formulas found in drugstores fall into one of the three categories below:
Acetaminophen: Acetaminophen (Tylenol and others) is a generally safe non-aspirin pain reliever. But beware that doses above the recommended level, especially when combined with alcohol, can cause potentially fatal liver damage. If you consume three or more alcoholic drinks a day, every day, don't take acetaminophen.
NSAIDs: Nonsteroidal anti-inflammatory drugs (NSAIDs) include aspirin, ibuprofen (Advil, Motrin, others), naproxen sodium (Aleve, Anaprox), and ketoprofen (Actron, Orudis, others). In some people, NSAIDs can help prevent migraine headaches. Their long-term side effects are similar to those for aspirin.
Aspirin (acetylsalicylic acid): Aspirin quells pain and may prevent migraine headaches in some people when taken regularly. Long-term side effects include kidney damage and gastrointestinal problems, such as stomach pain, heartburn, or nausea. Bleeding from the stomach can also occur, often in such minute quantities as to go unnoticed. However, over time anemia may result, causing fatigue—which, in turn, may increase the frequency of headaches. Avoid aspirin if you have reflux, gastritis, or a stomach ulcer.
For many people, the natural reaction when they experience pain (after yelping) is to reach for the pill bottle. And that's okay. Here are your OTC choices: Ibuprofen, aspirin, and medications that are marketed for migraines (they include acetaminophen, aspirin, and caffeine). But if OTCs don't work, your doc may opt for a prescription-strength version of the same drug, or may recommend a popular class of drugs called triptans, like sumatriptan or rizatriptan (an older version of drugs called ergots are cheaper, but they're not considered as effective and have more and more major side effects).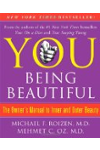 Continue Learning about Headache