Everyone knows that regular exercise helps keep the heart and blood vessels healthy. It also boosts your mood, relieves stress, and helps prevent a host of ailments, such as diabetes and hypertension. In addition, virtually any type of physical activity, if performed regularly, can help prevent headaches.

For overall health benefits, most experts recommend 30 minutes of moderate activity—such as brisk walking, yoga, gardening, or bike riding—every day or nearly every day. It's important to note, though, that strenuous physical activity, such as running (especially in hot, humid weather), can provoke migraine headache in susceptible people.
Walking, swimming, and biking aren't just good for your heart health, your waist line, and your sexual magnetism. Regular aerobic exercise also means that you'll be having less regular headaches. How? It helps relieve stress and increases the levels of pain-killing endorphins. Similarly, yoga, stretching, and meditation also help reduce tension, and thus relax the chemical wackiness that can cause headaches.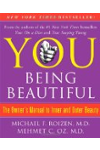 Continue Learning about Headache