Like muscle sprains, concussions have temporary symptoms that vary in severity, from mild to moderate to severe. However, if the concussion isn't treated properly, there is a potential for long-term consequences. Considered a mild traumatic brain injury, a concussion can last hours, days, or even weeks. If the symptoms of a concussion continue beyond a week or two, the severity may increase to post-concussion syndrome or even mild traumatic brain injury (mTBI).
Continue Learning about Head Injuries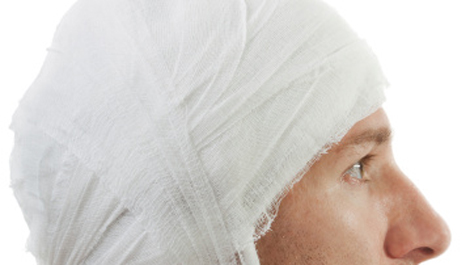 Some of the primary causes of head injuries are motor vehicle, bicycle, and motorcycle accidents and can result in concussions and contusions. Usually, people with serious head injuries lose consciousness. You may notice swelling ...
or broken bones in the skull. However, not all head injuries are obvious at first. Learn more about head injuries from our experts.
More