There may be specific genetic risks for concussion that increase your risk for a concussion. It certainly makes sense that some people are more prone to injuries of different kinds, just like they are more prone to particular medical conditions. There are no tests yet that tell us, but in the future we will find that some of the risks that we see in the extreme levels of sport may only occur in selected individuals who have certain risk factors that perhaps don't pertain to the average person playing sports. We do know that if you had a concussion, any repeat concussions that occur within the same season will likely occur within a couple of weeks of the first concussion. Having a concussion makes you more likely to get another concussion.

This content originally appeared online at UCLA Health.

Concussions come from head trauma, so things that put a person at risk for head trauma can lead to concussions. Some risks are unavoidable, but often risks can be decreased by wearing proper protection (helmets for bikes, skateboards, and scooters, seatbelts in cars, headgear for sports, etc.). Proper technique for sports is also helpful, such as tackling in football or rugby, not hitting high in hockey or lacrosse, heading in soccer.
Continue Learning about Head Injuries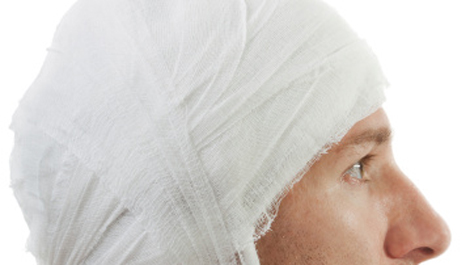 Some of the primary causes of head injuries are motor vehicle, bicycle, and motorcycle accidents and can result in concussions and contusions. Usually, people with serious head injuries lose consciousness. You may notice swelling ...
or broken bones in the skull. However, not all head injuries are obvious at first. Learn more about head injuries from our experts.
More