Symptoms of a concussion in sports usually show up soon after a blow to the head. However, they may be delayed for hours or even days, so close observation is warranted. Bystanders may notice a loss of consciousness after the injury. There may be a period when the player appears dazed and confused, and has a difficult time following directions and remembering what happened. The player may complain of headache, nausea or feeling dizzy or off-balance, or may complain of just not feeling right.
If your child plays contact sports, you may be worried about concussions, which can have lasting effects. In this video, I will describe the signs of concussions.
Less than 10 percent of sports-related concussions involve loss of consciousness. You can't tell until you evaluate the athlete—checking memory and balance and asking about symptoms. For most concussions, the main symptom is a headache. Others include dizziness and balance problems, nausea or vomiting, sensitivity to bright lights or sounds, feeling "foggy" and slow to respond to questions, and looking or acting confused. Some people experience amnesia related to the event and/or other memory problems, and some become inexplicably emotional. If you're a player, a coach or a parent, you don't need to make the diagnosis, but you do need to recognize these signs, and if there is any suspicion, the athlete should be removed and properly assessed.
Continue Learning about Head Injuries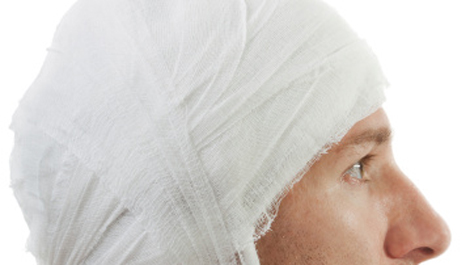 Some of the primary causes of head injuries are motor vehicle, bicycle, and motorcycle accidents and can result in concussions and contusions. Usually, people with serious head injuries lose consciousness. You may notice swelling ...
or broken bones in the skull. However, not all head injuries are obvious at first. Learn more about head injuries from our experts.
More