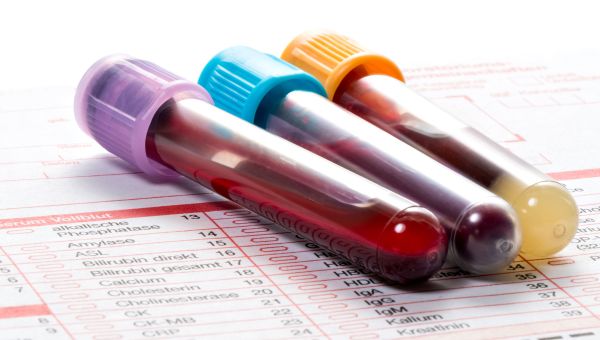 A breakthrough blood test can predict signs of a concussion in four hours and prevent the risk of radiation exposure.
The hard hits that football players take might seem minor, but the high-impact collisions can actually put players at a high risk for chronic traumatic encephalopathy (CTE) and other brain injuries. One study showed that 99 percent of symptomatic NFL players' autopsied brains revealed CTE while another one found that 43 percent of retired players had signs of brain injuries.
The good news is there's a breakthrough blood test called the Banyan Brain Trauma Indicator that can quickly identify two blood proteins found in someone with a concussion. According to the Food & Drug Administration, the test can correctly predict a CT scan's findings of intracranial lesions 97.5 percent of the time in just four hours. This blood test can also significantly reduce unnecessary radiation exposure from scans while saving millions of medical dollars annually.
Although the test is only approved for adults, one day soon it may help parents protect their children from sports-related brain damage. In the meantime, make sure your kids' coaches enforce brain-health guidelines. Go to the Center for Disease Control and Prevention's "Heads Up to Youth Sports: Parents" Guide for more expert tips and advice.
Medically reviewed in March 2020.