You should go to the ER immediately if there's a concern that the child may have a traumatic injury, such as bleeding in the brain or a skull fracture.

How do you know? Look for these signs: loss of consciousness (even if just briefly), amnesia (any loss of memory), feeling confused, headache (especially if significant), vomiting, seizure or any swelling or indentation on their head.

Another rule I tell parents? If your child is just not acting like himself, or if something just "doesn't seem right," bring them in.

Don't forget: If anyone has any of the symptoms above, it's imperative that they do NOT participate in sports or physical activities until they've been evaluated by a medical professional.
Continue Learning about Head Injuries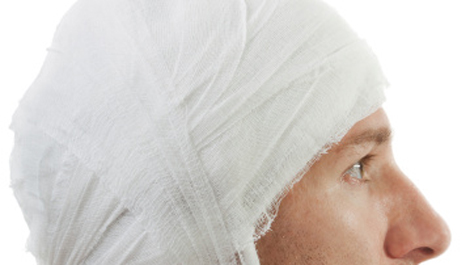 Some of the primary causes of head injuries are motor vehicle, bicycle, and motorcycle accidents and can result in concussions and contusions. Usually, people with serious head injuries lose consciousness. You may notice swelling ...
or broken bones in the skull. However, not all head injuries are obvious at first. Learn more about head injuries from our experts.
More