Positive psychology, a niche that studies happiness and how people can live happier lives, has developed a definition. It says happiness is a pleasant, engaged and meaningful life - with the most emphasis placed on the latter two qualities. In surveys, people report they are more satisfied with life when they feel engaged and involved in meaningful work or relationships.
Happiness, many of us believe, is inextricably linked to wealth and status. We have traditionally measured happiness through our accumulation of possessions: trendy clothes and cars, fine jewelry, homes in the best neighborhoods. These are the things we work for, and there's nothing wrong with that.

In the modern culture, we tend to think we can find happiness "out there," at the mall, in the gym, or in a bottle in our medicine cabinet. All we need is a thinner body, a better job, a new spouse, or more successful children. We think if we throw enough money at the problem, one morning we will wake up in a state of bliss. But if money could buy happiness, the rich and famous would not be a constant source of material for the tabloids, with their sagas of addiction, betrayal, bankruptcy, and shame.

Still, we continue to work harder and consume more. Over the past several decades the average work week has gotten longer and longer. And as we spend more and more time in the workplace, many of us struggle to raise a family at the same time.

Most of us live in a constant state of exhaustion and duress: Our jobs need us, our children need us, and, increasingly, our aging parents need us. But it seems there is not enough of us to go around. (No wonder cloning has a certain appeal!)

We feel unhappy, frantic, and out of balance. We push ourselves to the brink of exhaustion on a daily basis. We have overstretched our personal boundaries and forgotten that true happiness comes from living an authentic life fueled with a sense of purpose and balance. We mistakenly think happiness is the absence of stress, but we cannot find happiness by running away from our fears, away from our worries, away from our daily challenges.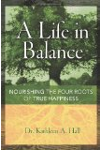 "If you're happy and you know it, clap your hands!" As you once did when you sang, clapped, stomped, and shouted along with the kids' song, you probably recognize when you're feeling happy. Happiness might be experienced differently at times—say, as a warm sense of contentment, or as ecstatic joy—but it is clearly a pleasant feeling. Positive psychologists use the term happiness to refer to this subjective sense of well-being (which also requires a relative lack of negative feelings such as anger, sadness, and fright), as well as the sense that your life is worthwhile.
Happiness arises within you when things are going well. When you feel happy, you want to smile, and you want to share your happiness with others. The urges that accompany happiness will depend on the situation that you're happy about: you might want to hug someone you're happy to see; if you've received some news that has made you happy, you might feel excited and want to call others to share that news. Happiness often makes people more active and more social; you have more energy and want to do more things because you feel good.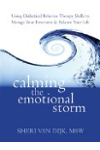 We all want to be happy, but what is happiness, anyway? In this video, sociologist and happiness expert Christine Carter, PhD, discusses the elements that add up to true happiness.
Continue Learning about Happiness