According to the National Institutes of Health, you can enhance or "practice" happiness through meditation. Experiences also make us happy. In fact, in the long run, gaining memories through experiences such as travel give you a bigger happiness boost than acquiring possessions.
Scientists encourage us to do the things we think will make us happy even if we don't feel like it. In other words, doing happy activities will make you happy. Here are ways to increase your happiness:
Get off the couch: Go for an intense workout.
Google your brain smarter: Studies have shown that when we Google, our brains make different neural connections than when we are reading a book. At least once per week, take a few minutes to learn about a subject you know nothing about on the Internet.
Count your blessings: University of California—Riverside psychologist Sonja Lyubomirsky found that keeping a gratitude journal and taking the time to count your blessings once per week significantly increased overall satisfaction with life.
Do a little something nice: Random acts of kindness refocus your energy outside yourself and provide a sense of satisfaction. The best "nice" thing to do for someone else is to simply thank them for doing something nice for you.
Stop to notice the joys of life: Pay close attention to the moments of wonder and pleasure in your everyday life. Breathe deeply as you walk through the park in spring; stop and look at someone you love; pull your soft covers up and snuggle deep; sit back in your office and enjoy what you have accomplished; play your favorite music in the car on the way home, and sing loudly.
Let go: Increase your well-being by letting go. It is a freeing choice. By doing so, the person who hurt you no longer has control over your emotions. Let go and forgive the person who hurt you.
Deepen relationships: Circle the wagons and keep a set of people close and connected to you. Reserve your tweets and texts for your fans.
Have sex: Nobel Prize-winning psychologist Daniel Kahneman of Princeton University studied more than 900 women, surveying them about the enjoyment of day-to-day activities and found that the five most positive activities for them were sex, socializing, relaxing, praying, and eating.
Create weekly "my time": Taking 30 minutes that are just your own can boost your energy for every other part of your life. Perhaps it is slow walk, a quick pedicure at the corner shop, tea at your favorite place or a rendezvous with an old friend—anything that lets you disengage from the planning and delivery of life.
Dance and sing: I can tell you from recent experience that putting on loud music and dancing like crazy in the living room will leave you breathless, exhilarated and laughing.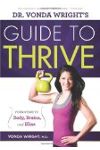 Happiness is a state of mind and is derived from within each individual being. I would suggest surrounding yourself around people or things that can provide a high level of joy to your daily life. Humans adapt to their environment which is why surrounding yourself around positive people and making consistent healthy deposits in life are key factors toward experiencing happiness on a regular basis.
You can create positive emotions by consciously creating positive environments. You do this by deliberately driving away the modern versions of lions and tigers . . . stress, loneliness and idle worry about status. By reaching out to good stimuli: exercise, decent sleep, rational diet, love and play. Happiness comes primarily from building connections, from giving and getting love and friendship, and that just takes good old-fashioned work—hard, but deeply satisfying work. Connect and commit, in other words, to generate positive emotions and drive away despair.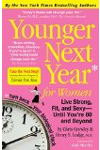 In an early phase of positive psychology research, Martin Seligman and Christopher Peterson of the University of Michigan examined several routes to happiness to explore an individual's inclination to pursue each one. They chose three pathways to start:
Feeling good. Seeking pleasurable emotions and sensations.
Engaging fully. Pursuing goals and activities that engage you fully.
Doing good. Searching for meaning outside yourself.
By conducting focus groups and testing hundreds of volunteers, they found that each of these pathways individually contributes to life satisfaction, and it is possible to gain a sense of the pathways that come most naturally to you.
A related area of newer research suggests that people are happiest when their minds are focused on the present rather than thinking about other topics, places, or times. Harvard psychologists David Gilbert and Matthew Killingsworth set up an experiment designed to record how frequently people's minds wander, what they wander to, and how it affects their moods. They designed a smartphone application that contacted 2,250 adult volunteers at random intervals to ask how they were feeling, what they were doing, and whether they were thinking about what they were doing or thinking about something else.
The researchers found that people spend about half of their time thinking about what is not going on around them. This "mind wandering" often takes the form of thinking about events that happened in the past, may happen in the future, or will never happen at all. And it doesn't make us happy. Rather, people in the study were happiest when their minds were focused on the activity of the moment. This research reinforces the advice of various religions, philosophies, and therapies that have suggested since ancient times that happiness and fulfillment may be found more easily by living in the moment, "being here now," and experiencing each moment to its fullest rather than thinking constantly about other things.
Remember that "Like attracts Like." To be happier, focus on the things that make you happy, NOT those things that make you UN-happy. What you focus on will become your reality. To focus your energy and thoughts into things that make you feel good will help you have a happier life.
A couple of other things to consider...laughter is always the best medicine and it's impossible to feel bad when you are smiling.
There are a number of steps you can take to help you to be happy. Research shows that happiness is associated with lower rates of disease. While controlling physical risk factors is obviously a great way to help prevent any condition, so is maintaining happiness. Try the following:
Remain optimistic. A positive attitude is associated with lower rates of disease.
Control stress. Stress relievers like deep breathing and muscle relaxation exercises, as well as keeping a journal, can be helpful in controlling the impact stress has on your body.
Do everything in moderation. Don't try to do too much at one time—make sure to have time for proper nutrition, sleep, work and play.
Create a network. Maintaining a close circle of family and friends can provide you with emotional support when you need it.
Trinity Health is a Catholic health care organization that acts in accordance with the Catholic tradition and does not condone or support all practices covered in this site. In case of emergency call 911. This site is educational and not a substitute for professional medical advice, always seek the advice of a qualified healthcare provider.
So much our life is lived with a veneer crafted around us—to protect us, to shield us, to keep our true selves away from the world. At very few times do we get to experience a true, deep reality when the veneer's gone and we see the bigger picture of what's out there in the world, how we fit in it, and how we can help others. We obsess over our day-to-day responsibilities, we fret about making mistakes at work, and we taunt and nag and snip at people we dislike (and sometimes people we love); in essence, we're often shackled by the superficiality of our world. You might live too much in the past and future when you should be bathing in the present, when you should be thinking about relationships, about new ideas, and about all the deeper truths of the world: your world—and how you fit into it.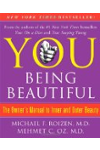 Stress, anger, depression and pessimism are all thought to contribute to heart disease and other forms of illness. Although happiness may be related in part to your genes, research shows there are many ways to improve your happiness, including the following:
Accept the things you can't change, and learn not to sweat the small stuff. Focus on the things you can change - mainly your attitude and approach to life.
Point out the positive in every situation. Keep a gratitude journal to force yourself to find one or more things you are thankful for each day. Doing so will give you some positive perspective. Things can always be worse.
Surround yourself with happy, positive people. Devote yourself to your relationships with family and friends. People are what make life meaningful, and the support that close friends and family offer you during stressful times is invaluable.
Offer a helping hand. Volunteering to help people less fortunate than ourselves automatically fosters feelings of gratitude.
Don't hesitate to ask for help. When you're overwhelmed, it's okay to rely on family and friends to help you out. They likely won't mind since it's always good to feel needed. And you can always return the favor.
Be physically active every day. Being active can help you stay mentally positive by releasing hormones linked with happiness (called endorphins). You may also feel better about yourself when you are more physically fit.
Get a pet! Petting a dog or cat can lower your blood pressure. Plus, caring for pets can be an emotionally rewarding and physically active experience.
Savor life's pleasures and wonders. Keep long-term goals in mind, but try to live in the moment and not worry excessively about the future.
Surround yourself with positivity and happiness. If your environment is grim and the people surrounding you are negative and defeatist, it can be hard to feel happy. So, to feel better biologically, improve your eating habits, sleep well, and get as much sunlight as you can. Get moving, even when you don't feel like it. Do things for yourself that make you feel good; those that you know will lift your spirits. Flowers are always an "instant picker upper." Nurture yourself first and then care for something or someone else besides yourself—whether it is a plant or a pet or a cause that's important to you. Remember for what you feel grateful. Avoid the use of substances like alcohol and stimulants to feel happier; their effect is artificial and often short lived. It's a cliche, but real happiness comes from within. Take the time and energy to search for it.
The fruits of a life committed to happiness are: enthusiasm, inspiration, passion, compassion, courage, honesty and authenticity. Happiness is choosing a path of certainty. There will be suffering, accidents, grief and losses along with laughter, pleasure and joy. Your life stops being a roller coaster of ups and downs. Instead, of going through each day with a certain tentative sense, you live with self-confidence, courage and optimism. Happiness is confidence that no matter what happens, your life's potential is constantly unfolding.
Happiness requires disciplines or practices. I use "practices" instead of discipline. Many of us have a negative connotation with the word "discipline." The word "practices" means exactly what it says. You keep doing a practice over and over, and practice it over and over.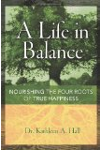 Continue Learning about Happiness