Happiness is really rooted in simplicity. Excessive thoughts and actions diminish it. Excesses cloud basic values. One reason: Motivation is about removing extraneous stimuli so you can focus emotionally on the important task at hand. In the end, happiness comes from filling one's heart with love while practicing charity and dispensing kindness. Pretty simple, huh?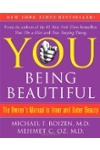 Continue Learning about Happiness

Happy? Happiness has a powerful impact on one's general health. This positive emotion can boost your mood, lift your spirits and inspire you. Learn more from our experts about happiness.