The research shows that money is a factor in a person's overall happiness level, but it's not necessarily the most important factor. Happy people have a healthy perspective about how much joy material possessions will bring. In her book, The How of Happiness, Dr. Sonja Lyubomirsky explains that in 1940, Americans reported being "very happy" with an average score of 7.5 out of 10. Fast forward to today, and with all of our gadgets and an income that has more than doubled, our average happiness score is 7.2. Not only does materialism not bring happiness, it's a strong predictor of unhappiness. One study examined the attitudes of 12,000 freshman in college at age 18, then measured their life satisfaction at age thirty-seven. Those who had expressed materialistic aspirations as freshman were less satisfied with their lives two decades later. I find that I'm happier when I spend my money on experiences, particularly those with other people, rather than things.
The question of whether money can buy happiness (feelings of contentment or joy; the overall experience of pleasure, well-being, and meaning in life) has, for more than 30 years, been addressed by the "Easterlin paradox," a concept developed by economist Richard Easterlin. His research showed that people in poor countries are happier when their basic necessities are covered. But any money beyond that doesn't make much difference in happiness level. This idea has been challenged periodically, as in 2008 when two University of Pennsylvania researchers analyzed Gallup poll data from around the world. They showed, in contrast to Easterlin's work, that people in wealthier countries are happier in general. The two studies were not directly comparable in method, however. And Easterlin points out that the newer study may be flawed by cultural bias, as people from different countries may have different ways of answering questions about wealth and happiness.
True happiness has no cost because it is a condition of the mind and soul. There have been many research projects aimed at trying to find out whether individuals who have wealth are happier than those that do not. The facts are that those with no money are as happy as those with money. We spend a tremendous amount of money chasing happiness. We believe we can find it in a new house in a new neighborhood, a new car, a new pair of shoes, a bigger T.V. set, a more exotic vacation, or by changing jobs. We pay a very high cost to keep chasing happiness only to discover the more we seek it the more it eludes us. We cannot experience happiness outside of ourselves no matter how much we buy, where we move, or how often we change jobs.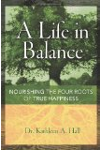 To some degree. Money and happiness are linked when a person is unable to meet basic needs. In general, though, psychologists and economists say that if you're not already content, money won't help. An extra $20 brings anyone cheer, but our ability to adapt to anything over time means a life of affluence won't cure the blues.
Continue Learning about Happiness