Absolutely! Happy people are physically healthier and live longer. Happy people enjoy a higher quality of life. There's one thing for sure -- the brain and body are inextricably connected. You cannot address the body without addressing the brain and vice versa. If you want to be happy and enjoy optimal health, you need to take care of both.
A cheerful mood can boost your body's defenses by enabling you to cope better with stress.

Happiness appears to make people more resistant to heart disease and stroke. Happy people exposed to a cold virus expressed fewer symptoms than unhappy people. In fact, depressed adults are more likely to have Type 2 diabetes, perhaps because stress hormones raise blood-sugar levels.

Also, in one study, researchers found that people who spent time laughing while watching comedies experienced improved circulation, just as if they had been exercising.
Here are some results from research on happiness:
People who score high on psychological tests assessing happiness produce about 50 percent more antibodies that the average person in response to flu vaccines.
Individuals who test high on scales for happiness, optimism, and contentment have a reduced risk of cardiovascular disease, hypertension, and infections.
Researchers found that when subjects practiced acts of happiness and gratitude regularly their energy levels were raised, their physical health improved, and they experienced less fatigue and pain.
A recent study reveals that optimistic individuals reduced their risk of death by 50 percent over the nine years of the study.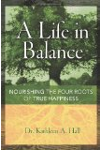 There is a bevy of research stating that happiness can improve your health; it strengthens immunity, lowers stress, and promotes longevity and productivity. Watch as psychotherapist Stacy Kaiser explains how happiness can positively impact health.
Happy people are healthier because when we are happy, our immune system works more effectively, we sleep and eat better, and we live longer. Watch clinical psychologist Elizabeth Lombardo, PhD, explain how happiness can positively impact our health.
Continue Learning about Happiness