Scientists and doctors have been searching for centuries for effective tonics, elixirs and drugs to stop hair loss or grow hair. The financial incentive is huge: People in the U.S. alone spend $50 billion a year on hair care, and they'd dig a lot deeper for a product that stopped hair from falling out. As of right now, exactly two have cleared testing by the U.S. Food and Drug Administration. If you want to treat male-pattern baldness, you can try the medications minoxidil (Rogaine) and finasteride (Propecia).

Minoxidil works by increasing the anagen growth phase and enlarging the hair follicle, while finasteride inhibits the conversion of testosterone to dihydrotestosteron (DHT), which causes hair loss. Research shows that two-thirds of men who use finasteride slow down hair loss. And the earlier this drug is used after noticing hair loss, the more effective it will be. But this drug has that pesky little side effect of occasionally (rarely, actually) leading to decreased sexual desire and difficulty in achieving an erection. Interestingly, minoxidil was originally used to treat blood pressure, but researchers noted it had a strange side effect: it grew hair on the backs of hands, cheeks, and fingers, and that's how it was developed as a hair-loss treatment.

When it comes to other products or procedures that claim to grow hair -- everything from Laser comb to Scalp Med -- you should be wary of a wallet scalping. No potions or lotions other than minoxidil and finasteride have been shown to predictably increase hair growth or prevent its falling out.

Accordingly, there are a number of ingredients that manufacturers add to shampoos that they claim may encourage or foster new hair growth, but none has yet been proven to help sprout a single strand of hair. Some research is interesting, though. For example, keep an eye out for a new generation of shampoos containing pepper. Pepper has recently been shown in animals to knock out that evil enzyme that leads to hair loss. This doesn't mean you should grind pepper granules on your head as if it were a salad, however.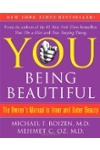 Continue Learning about Hair Loss