What is pili torti?
Pili torti is a rare condition in which the hair shaft grows irregularly. It causes the hair to twist in an unusual 180-degree pattern. This causes flattening at various points along the shaft, causing the hair to break off easily. Pili torti is established in a number of rare genetic syndromes or diseases, such as Björnstad syndrome, Crandall syndrome, Bazex syndrome and Menkes kinky-hair disease. It can also be caused by anorexia, malnutrition, and other non-inherited conditions.
Continue Learning about Hair Diseases (Hair Disorders)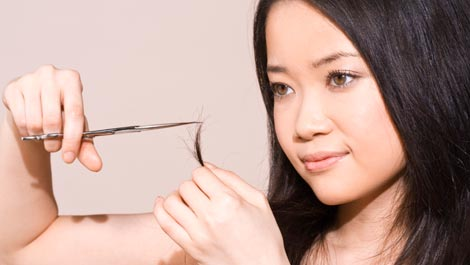 Hair disorders range from alopecia, a form of hair loss, to split ends and coarse, brittle hair. Autoimmunity, stress, radiation, pregnancy, iron deficiency and certain diseases can cause alopecia. This disorder causes hair loss, ...
including the lashes and eyebrows, and possibly lesions. Processing hair too much through heated appliances, coloring and other treatments causes split ends and hair damage. In addition to medical treatment, ingesting vitamins such as C and B, eating antioxidant foods, avoiding caffeine and drinking about six glasses of water daily promotes healthy hair.
More