The only flakes we tend to enjoy are the ones that cancel school and those we get to put in our cereal bowl. If white ones are falling from our head, we want no part of them. Dandruff results from inflammation of the scalp as well as due to a fungus called Malassezia furfur, formerly called Pityrosporum ovale. The fungus loves the dark, warm jungle you call your hair.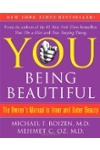 The exact cause of dandruff is unknown, but overproduction of skin oil and irritation by a yeast organism that normally lives in oil-rich areas of skin seem to play major roles. Dandruff runs in families, so genes may be involved. Hormonal changes, stress, extreme weather, and not washing your hair often enough can also increase your risk.
Otherwise known as dandruff, seborrheic dermatitis is marked by dry, scaly, flaky skin on the scalp of affected individuals. It also can affect other areas of the body, such as the eyebrows or chest. Affected areas may be red, irritated, and itchy.

It's not clear what causes seborrheic dermatitis, but people are more likely to have it if someone in their family has it as well. It can be controlled, but not cured, with dandruff shampoos or medicated products.

Stress, fatigue, and cold weather can contribute to flare-ups. Using shower or grooming products that contain alcohol also may exacerbate the condition. The presence of other skin conditions may contribute to seborrheic dermatitis as well.
Continue Learning about Hair Diseases (Hair Disorders)