The decision to change your hair color may be a hard one. Some studies have linked hair dyes with a higher risk of certain cancers, while other studies have not found this link. Most hair dyes also don't have to go through safety testing that other cosmetic color additives do before hitting store shelves. Women are often on their own trying to figure out whether hair dyes are safe.

When hair dyes first came out, the main ingredient in coal-tar hair dye caused allergic reactions in some people. Most hair dyes are now made from petroleum sources. But FDA still considers them to be coal-tar dyes. This is because they have some of the same compounds found in these older dyes.

Cosmetic makers have stopped using things known to cause cancer in animals. For example, 4-methoxy-m-phenylenediamine (4MMPD) or 4-methoxy-m-phenylenediamine sulfates (4MMPD sulfate) are no longer used. But chemicals made almost the same way have replaced some of the cancer-causing compounds. Some experts feel that these newer ingredients aren't very different from the things they're replacing.

Experts suggest that you may reduce your risk of cancer by using less hair dye over time. You may also reduce you risk by not dyeing your hair until it starts to gray.

This answer is based on the source information from the National Women's Health Information Center.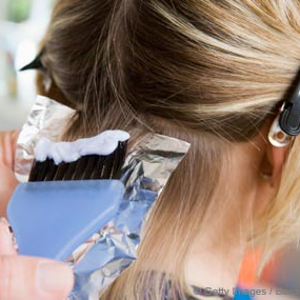 Coloring your hair can cause damage to your scalp if you're allergic to the dye.
Hair color used to be very detrimental to one's health. Dr. Oz explains how safe hair color is now in this video.




Continue Learning about Hair Coloring