More than 80% of women have unwanted hair on their bodies.

To learn more about unwanted hair and what causes it, watch this video by Dr. Oz.




Having too much hair in male patterns (on the abdomen or the face, for instance) is either hormonal or a normal ethnic variation. A lot of Greek, Italian, and Eastern European women have hypertrichosis to some extent. Many Asian women have dark peach fuzz (or vellus hairs) on their cheeks. Hair growth on the body starts in puberty and surges during pregnancy, and black hairs get thicker over time with age.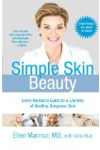 Continue Learning about Hair & Beauty