A woman should see a gynecologist if she becomes sexually active at a young age or after age 21. Watch this video to learn more about obstetrics and gynecology from Regina Epple, APNP at Citrus Memorial Hospital.
A young woman's first visit to a gynecologist is an opportunity to establish trust, says Sandra Stites, MD, of Kansas City Women's Clinic. In this video, she describes other reasons why women of all ages should see an OB/GYN.
It is important for a young woman to see a gynecologist if she is sexually active. In this video, Darcy Bryan, MD, of Riverside Community Hospital, discusses the benefits of seeing an OB/GYN.
Reasons to seek gynecologic care for a young person include:
Menstrual periods that are very heavy or painful, causing a decrease in activities or school absences
Itching, persistent irritation, or rashes in the genital area
Concerns regarding anatomy or puberty
Contraception
Safe-sex practices
Sexually transmitted disease testing
Abdominal or pelvic pain that persists
Human papillomavirus vaccination
The contents of this website are for informational purposes only and are not intended to be a substitute for professional medical advice, diagnosis, or treatment. Nor does the contents of this website constitute the establishment of a physician patient or therapeutic relationship. Always seek the advice of your physician or other qualified health provider with any questions you may have regarding a medical condition.
Continue Learning about Gynecology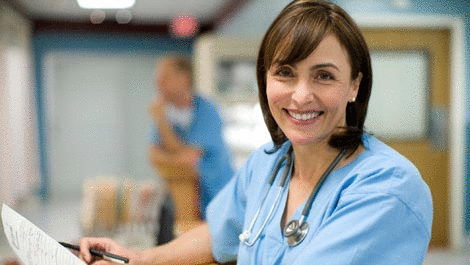 There are many key areas in the field of female reproductive system health, including menstruation, pregnancy, fertility, and menopause. As a woman, you may be concerned about other issues related to your sexual health, including ...
genital problems and sexually transmitted diseases. If you are a female that is sexually active, or over the age of 18, it is important to begin seeing a womans' health specialist in order to make sure that your reproductive system stays healthy. Before that, any concerns with menstruation should be addressed with a physician. As you get older, most women become concerned with issues pertaining to avoiding or achieving pregnancy, until menopause begins around age 50.
More