Some common premenstrual signs are irritability, impatience, bloating, and constipation.
Typical symptoms of PMS include: acne, decreased energy level, tension, anxiety, irritability, depression, headache, altered sex drive, breast tenderness, fibrocystic breast disease, insomnia, backache, abdominal bloating and edema of the fingers and ankles. Severe PMS, with depression, irritability and extreme mood swings, is referred to as premenstrual dysphoric disorder.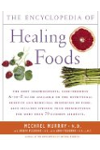 More About this Book
Encyclopedia of Healing Foods
From the bestselling authors of The Encyclopedia of Natural Medicine, the most comprehensive and practical guide available to the nutritional benefits and medicinal properties of virtually everything...
PMS often includes both physical and emotional symptoms. Common symptoms are:
Acne
Breast swelling and tenderness
Feeling tired
Having trouble sleeping
Upset stomach, bloating, constipation, or diarrhea
Headache or backache
Appetite changes or food cravings
Joint or muscle pain
Trouble concentrating or remembering
Tension, irritability, mood swings or crying spells
Anxiety or depression
Symptoms vary from one woman to another. If you think you have PMS, keep track of which symptoms you have and how severe they are for a few months. You can use a calendar to write down the symptoms you have each day or you can use a form to track your symptoms. If you go to the doctor for your PMS, take this form with you.
This answer is based on source information from the National Women's Health Information Center.
If you have premenstrual syndrome (PMS), you may have some of these symptoms before your period:
Breast soreness and swelling
Tiredness and trouble sleeping
Upset stomach, a "full" feeling or swelling in the abdomen
Bad pain in your abdomen that comes and goes (cramps)
Headache
Changes in appetite, or food cravings
Feeling stressed or cranky, crying a lot
Feeling very anxious or sad
Trouble thinking or remembering well
Premenstrual syndrome is a condition that occurs in association with a woman's menstrual cycle. Symptoms can be classified as physical, emotional and behavioral. For example, someone with premenstrual syndrome might have anxiety or depression, which may cause mood swings, trouble sleeping, poor concentration and feelings of low self-worth. Examples of physical symptoms might include weight gain, nausea, headache, food cravings and breast swelling or tenderness. Behavioral changes that one might experience could include aggression or withdrawal from family or friends. These features should subside within the first three days of menstrual bleeding. If the symptoms persist or are severe, it is important to be evaluated by your doctor.
There are over 150 physical and psychological symptoms of premenstrual syndrome (PMS). Because each woman is different, your symptoms and the severity of your symptoms will likely be different from your friends, and even from your family. There are, however, commonalities that will help you distinguish PMS from other conditions or illnesses. Most symptoms start within 10 days of the start of your period and stop or improve when your menstrual flow (bleeding) starts. To determine if you have PMS, keep a journal to chart your premenstrual symptoms, their timing, and their severity. If your symptoms appear regularly over several months, chances are that you have PMS.
Some of the physical symptoms of PMS include:
abdominal cramping
acne, cold sore or herpes outbreak
appetite change, salt or sweet craving
backache
breast tenderness
clumsiness
constipation or diarrhea
diminished sex drive
dizziness or fainting
fatigue, nausea, vomiting
frequent urination
headache
fluid retention and bloating
weight gain (up to 5 pounds)
Continue Learning about Gynecology