Premenstrual syndrome (PMS) is a group of symptoms tied to a woman's menstrual cycle (period). Symptoms usually start 5 to 11 days before your period. Most symptoms stop when your period begins.
PMS symptoms can affect your body, mind, and mood. They can be mild or severe. In some cases, they can make normal life difficult. So it's good to know what you can do to feel better—and when you may need to see a doctor.
Premenstrual syndrome (PMS) is a group of symptoms linked to the menstrual cycle. PMS symptoms occur in the week or two weeks before your period (menstruation or monthly bleeding). The symptoms usually go away after your period starts.
Estimates of the percentage of women affected by PMS vary widely. According to the American College of Obstetricians and Gynecologists, at least 85 percent of menstruating women have at least one PMS symptom as part of their monthly cycle. Most of these women have symptoms that are fairly mild and do not need treatment. Some women (about three to eight percent of menstruating women) have a more severe form of PMS, called Premenstrual Dysphoric Disorder (PMDD).
PMS occurs more often in women who: Are between their late 20s and early 40s Have at least one child Have a family history of depression Have a past medical history of either postpartum depression or a mood disorder.
This answer is based on source information from the National Women's Health Information Center.
Premenstrual syndrome (PMS) is a recurrent condition in women, characterized by troublesome symptoms seven to fourteen days before menstruation.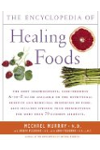 More About this Book
Encyclopedia of Healing Foods
From the bestselling authors of The Encyclopedia of Natural Medicine, the most comprehensive and practical guide available to the nutritional benefits and medicinal properties of virtually everything...
Do you become very emotional right before your period begins? Do you drop things more, crave sweets or salty foods, or gain weight? Do your friends and family hide from you when it's that time? You're not crazy, and you're not alone. You may be suffering from premenstrual syndrome, or as it's more commonly known, PMS. While many women experience only a few symptoms, there are dozens of physical and psychological symptoms associated with PMS. It is believed to affect up to half of menstruating women, though only 5 percent have severe symptoms. Symptoms usually start within 10 days of the start of your period and stop or improve when your menstrual flow (bleeding) starts. Most women successfully manage their symptoms with a combination of education and lifestyle changes. There are some home remedies that can help lessen PMS-associated discomfort. For women suffering severe symptoms, there is hope. Talk with your primary healthcare practitioner about some of the new treatments.
Premenstrual syndrome is a predictable set of symptoms that occur cyclically one to two weeks before your periods and end one to three days after you start bleeding. Common symptoms include bloating, weight gain, breast tenderness, increased appetite and thirst, tiredness, worsening acne, constipation, chills and/or hot flashes, and mood changes, including irritability or depression. Not all girls get all of those symptoms, nor do they always last the whole time. The exact cause isn't yet known, but it is thought that PMS sufferers have less serotonin running around (the feel-good neurotransmitter). About six out of every one hundred women get PMS so badly that it interferes with their daily lives.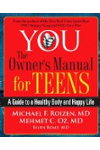 Continue Learning about Gynecology