Breast calcifications are tiny deposits in the breast tissue that look like white spots on the mammogram pictures. The calcifications may or may not suggest cancer.
Trinity Health recognizes that people seek medical information on a variety of topics for a variety of reasons. Trinity Health does not condone or support all practices covered in this site. As a Catholic health care organization, Trinity Health acts in accordance with the Catholic tradition.
Please note, the information contained on this website is provided to supplement the care provided by your physician. It is not intended to be a substitute for professional medical advice. Always seek the advice of a qualified health care provider if you have questions regarding your medical condition or before starting any new treatment. In the event of a medical emergency always call 911 or proceed to your nearest emergency care facility.
Breast calcifications are deposits of calcium that form in the breast. These deposits can be detected with mammograms.
There are two patterns of calcification:
Macrocalcifications. These are large and usually few in number. They generally go along with noncancerous processes. These include lactation (milk production), inflammation and aging.
Microcalcifications. These are small and clustered. They are sometimes seen in areas of rapid tissue growth. Having them may lead to a suspicion of cancer.
A breast biopsy will be recommended if a suspicious area is seen.
Some patterns are not easy to classify. We call these indeterminate. In this case, the doctor will consider the patient's age and family history to determine the best course of action. If the risk of cancer is low, a repeat mammogram will be scheduled for a later date to monitor for changes.
Breast calcifications are associated with calcium found within the breast tissue. Calcifications can be considered micro or macro depending upon the size of the calcifications. These calcifications are not palpable during self-breast examination, however may be picked up on mammography. Micro calcifications may be a sign for premalignancy or cancer and therefore clusters of microcalcifications should be considered seriously and possible biopsies performed in order to rule out malignancy.
A calcification is a deposit of the mineral calcium in the breast tissue. Calcifications appear as small white spots on a mammogram. There are two types:
Macrocalcifications are large calcium deposits often caused by aging. These are usually not a sign of cancer.
Microcalcifications are tiny specks of calcium that may be found in an area of rapidly dividing cells.
If calcifications are grouped together in a certain way, it may be a sign of cancer. Depending on how many calcium specks you have, how big they are, and what they look like, your doctor may suggest that you have:
A different type of mammogram that allows the radiologist to have a closer look at the area
Another screening mammogram, usually within 6 months
Other tests such as ultrasound or biopsy
This answer is based on source information from the National Cancer Institute.
It can be scary if a mammogram reveals that you have breast calcifications. In this video, Dr. Thomas Cink talks about how calcifications occur and when you should be concerned.
Calcification are deposits of calcium in the tissues. Calcification in the breast can be seen on a mammogram, but cannot be detected by touch. There are two types of breast calcification, macrocalcification and microcalcification. Macrocalcifications are large deposits and are usually not related to cancer. Microcalcifications are specks of calcium that may be found in an area of rapidly dividing cells. Many microcalcifications clustered together may be a sign of cancer.
This answer is based on source information from the National Cancer Institute.
Microcalcifications are small deposits of calcium that can be present in the soft tissue of the breast. They are visible on mammogram. Some calcifications are benign, and occur with aging, trauma to the breast, after surgery, or after a breast infection. Calcifications can sometimes be associated with a breast cancer. The doctor reading your mammograms will make a determination if your calcifications look suspicious or not. This is done by comparing this year's mammograms to those from prior years to see if there is any change over time, as well as by looking at how the calcifications are grouped and what shape they are in. If they appear suspicious, a biopsy may be recommended.
Continue Learning about Gynecology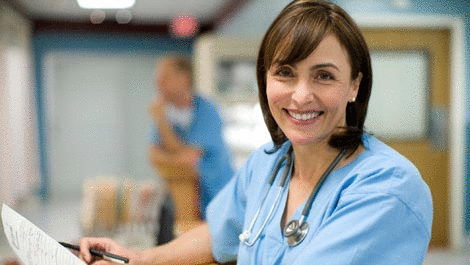 There are many key areas in the field of female reproductive system health, including menstruation, pregnancy, fertility, and menopause. As a woman, you may be concerned about other issues related to your sexual health, including ...
genital problems and sexually transmitted diseases. If you are a female that is sexually active, or over the age of 18, it is important to begin seeing a womans' health specialist in order to make sure that your reproductive system stays healthy. Before that, any concerns with menstruation should be addressed with a physician. As you get older, most women become concerned with issues pertaining to avoiding or achieving pregnancy, until menopause begins around age 50.
More