Athough genetic factors are believed to make certain women more susceptible to polycystic ovary syndrome (PCOS), Susan Davis, M.D., a UCLA endocrinologist, notes that lifestyle, including diet and exercise, plays an important role in its severity. In particular, excess weight exacerbates both the reproductive problems and the insulin resistance that is linked to diabetes. "Thus, weight loss through diet and exercise is one of the most important strategies to combat the effects of PCOS."
No one knows the exact cause of polycystic ovarian syndrome (PCOS), but studies are looking at whether it is caused by genetics. Also, because many women with PCOS also have diabetes, studies are examining the relationship between PCOS and the body's ability to produce insulin. There is a lot of evidence that high levels of insulin contribute to increased production of androgen, which worsens the symptoms of PCOS. In addition, the medication Valproate, (used to treat seizures) may cause or worsen the symptoms of PCOS.
The exact cause of polycystic ovary syndrome (PCOS) is unknown, but researchers do know what causes the symptoms. PCOS is caused by an excess production of androgen. Even though all women produce androgen, it is still considered a male hormone and excess levels can cause some difficulties. In an individual with PCOS, the ovaries produce too much androgen, disturbing your period and causing problems like surplus body hair, acne, and infertility.
Polycystic ovary syndrome (PCOS) is thought to result from genetic defects, often in combination with environmental factors. Genetic defects may result in abnormal function of the hormones from the pituitary that regulate ovulation (follicle-stimulating hormone and luteinizing hormone levels), in abnormal development of the follicle, in increased production of male hormones (androgens), and in insulin resistance and excessive production of insulin. All these prevent the ovaries from functioning normally.
Because PCOS is mostly a genetic disorder, the risk of PCOS in family members is high. For example, an estimated 30 percent of mothers, and 50 percent of sisters and daughters of people with PCOS can be affected.
This content originally appeared on HealthyWomen.org.
Continue Learning about Gynecology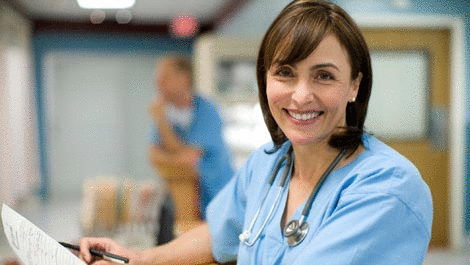 There are many key areas in the field of female reproductive system health, including menstruation, pregnancy, fertility, and menopause. As a woman, you may be concerned about other issues related to your sexual health, including ...
genital problems and sexually transmitted diseases. If you are a female that is sexually active, or over the age of 18, it is important to begin seeing a womans' health specialist in order to make sure that your reproductive system stays healthy. Before that, any concerns with menstruation should be addressed with a physician. As you get older, most women become concerned with issues pertaining to avoiding or achieving pregnancy, until menopause begins around age 50.
More