Recently, attention has focused on the role of the Human Papilloma Virus (HPV) as the major cause of cervical dysplasia. The risk factors for becoming infected with HPV and developing cervical dysplasia include early age at first intercourse; multiple sexual partners; herpes simplex type 2; smoking; oral contraceptive pill use; and many nutritional factors, such as deficiency of vitamin A and folic acid.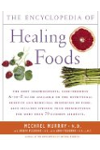 More About this Book
Encyclopedia of Healing Foods
From the bestselling authors of The Encyclopedia of Natural Medicine, the most comprehensive and practical guide available to the nutritional benefits and medicinal properties of virtually everything...
Dysplasia is the result of infection with the human papilloma virus (HPV) virus, which is sexually transmitted. Before you blame your boyfriend or husband when discovering you have been exposed to HPV, keep in mind that that exposure could have occurred years before dysplasia shows up and may have nothing to do with a current partner.
Continue Learning about Gynecology