Instead of calling it premenstrual syndrome, think of it as premenstrual supplements. Why? Because you can reduce your pain and symptoms with some of these choices by taking them for the entire month.
For menstrual pain: Vitamin B6 (4 to 6 milligrams a day), magnesium (200 milligrams twice a day), omega-3 fatty acids (2 grams a day, or 600 milligrams of DHA). And avoid all foods with saturated and trans fats.

For PMS prevention: Magnesium 200 milligrams twice a day, vitamin B6 (200 milligrams a day), plus borage oil or evening primrose oil (3000 millligrams a day for 4 months), and then for the week before your period. Give this recipe three months to start working.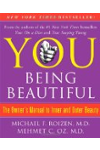 Every month, women may experience hormonal changes that can make them want to declare permanent secession from the other gender. But premenstrual syndrome (PMS) doesn't mean you have to be left with a Midol in one hand and a balled fist as the other. Certain supplements can help relieve the symptoms for women who experience PMS-and increase the happiness of the men who live with them.

Both omega-6 fatty acids and omega-3 fatty acids have been shown to be helpful. You can get the former by taking evening primrose oil supplements. To get the latter, take similar daily doses of flaxseed oil or 12 walnuts, 2 ounces of fish, or fish oil or echium oil.

Calcium has also been shown to decrease symptoms.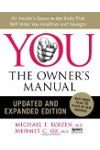 Continue Learning about Gynecology