Depending on the surgical technique and the individual, pain following a hysterectomy can last anywhere from one to four weeks. Watch this video to hear more from Dawn Mayo, MD, an OBGYN at Metropolitan Methodist Hospital.
With minimally invasive hysterectomies, abdominal pain and soreness are minimal and should go away within a week, says Sarah Miller, DO, in OBGYN and robotic surgery at St. Petersburg General Hospital.
The answer to this question has a great deal to do with the technique used to accomplish the surgery.

If the hysterectomy is performed as an open abdominal procedure with a large incision in the abdomen (which in my opinion should be necessary in less than 1% of cases), then the pain can last from one to several weeks.

If the hysterectomy is performed as a minimally invasive procedure, such as a vaginal or laparoscopic hysterectomy, then the abdominal pain should typically last from a few days up to half a week.

I am here referring to pain significant enough to require narcotic pain medication, such as Lortab, Percocet, Vicodin, and the like.

This can also be influenced by an individual's pain tolerance and by variations in surgical technique, even within the category of minimally invasive procedures.

There exist special pre-emptive (one can also think of these as preventive) techniques that surgeons can employ to dramatically reduce or even eliminate postoperative pain, even to the point where a patient doesn't use ANY narcotics even in the first few days after the procedure.

In such cases it is feasible to allow the patient to safely go home the same day.
Continue Learning about Gynecology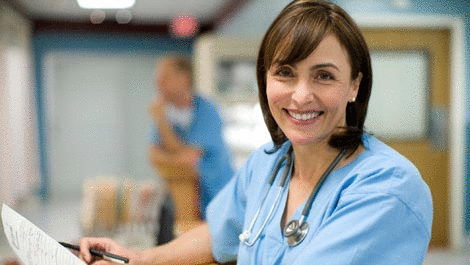 There are many key areas in the field of female reproductive system health, including menstruation, pregnancy, fertility, and menopause. As a woman, you may be concerned about other issues related to your sexual health, including ...
genital problems and sexually transmitted diseases. If you are a female that is sexually active, or over the age of 18, it is important to begin seeing a womans' health specialist in order to make sure that your reproductive system stays healthy. Before that, any concerns with menstruation should be addressed with a physician. As you get older, most women become concerned with issues pertaining to avoiding or achieving pregnancy, until menopause begins around age 50.
More