Instead of calling it premenstrual syndrome, think of it as premenstrual supplements. Why? Because you can reduce your pain and symptoms with some of these choices by taking them for the entire month.
For menstrual pain: Vitamin B6 (4 to 6 milligrams a day), magnesium (200 milligrams twice a day), omega-3 fatty acids (2 grams a day, or 600 milligrams of DHA). And avoid all foods with saturated and trans fats.
For PMS prevention: Magnesium 200 milligrams twice a day, vitamin B6 (200 milligrams a day), plus borage oil or evening primrose oil (3000 millligrams a day for 4 months), and then for the week before your period. Give this recipe three months to start working.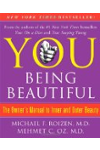 Acupuncture, which has been shown to be effective for many pains including back pain, is also a good option for menstrual pain. Traditional Chinese medicine suggests that PMS is caused by a basic energy imbalance in the body, and acupuncture can help restore that balance (and provide instant relief from cramping).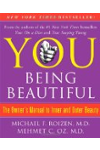 Millions of women suffer from premenstrual syndrome, including breast tenderness, cramping and backache. Consider the following natural therapies to minimize pain and other PMS symptoms: Try St. John's wort to ease anxiety, but check with your doctor if you are taking any other medications to avoid herb-drug interactions. Take evening primrose oil (EPO) to decrease inflammation. Apply moist heat to the painful areas. Exercise regularly to decrease fluid retention and increase sense of well-being. Avoid alcohol as it may compound feelings of depression before your period. Avoid caffeine before and during your period. Reduce salt in the diet to reduce bloating, edema and fluid weight gain. Increase fresh fruits, vegetables, cereals and grains. Drink plenty of liquids.
Continue Learning about Gynecology