Robotic surgery has advanced gynecological procedures by reducing blood loss and recovery time, says Thomas A. Zarka, MD from Parkland Medical Center. Watch this video to learn more.
Robotic surgery has allowed surgeons to be more efficient and precise during surgeries. Watch this video with Jasser Thiara, MD from Reston Hospital Center to learn more.
Robotics have revolutionized gynecologic surgery, allowing for greater dexterity and precision of instruments. Watch this video to hear Wendy Askew, MD of Methodist Stone Oak Hospital explain the benefits of robotic surgery.
Robotic surgery has changed the spectrum of minimally invasive gynecologic surgeries. In the past, traditional laparoscopy was used mainly for less challenging surgical cases. With the introduction of robotic surgery, advanced and complicated cases are now performed in a minimally invasive fashion, with less pain, less blood loss and faster recovery.
Not every women needs robotic surgery, but this minimally invasive technique allows doctors to do complex surgery while still only making very small incisions. The advanced technology of the robot provides the surgeon with additional surgical maneuvers and precision when compared to traditional laparoscopy. This means doctors can more easily address a patient with severe endometriosis, scar tissue or adhesions, large uterine fibroids and other pelvic pathology that would make traditional laparoscopy difficult. Therefore, these women can avoid open surgery and the increased pain and prolonged recovery that can follow. Robotic surgery is yet another tool doctors can use to help treat patients and help them to resume normal activities faster than traditional open surgery.
In this video, Meenakshi Jain, MD, specializing in gynecology at St. Petersburg General Hospital, explains how the use of robotics in surgery have changed gynecologic procedures.
The development of robotic surgery for gynecologic procedures (robot-assisted laparoscopic surgeries) has been the next step in the transition from traditional open gynecologic surgery to minimally invasive gynecologic surgery that has taken place over the past 20 yrs. The goal of robot-assisted laparoscopic surgery is to help the surgeon improve patient care by converting procedures that would have otherwise been performed by open surgery into minimally invasive procedures. Advantages of robot-assisted surgery include:
improved exposure without tension on tissues
better visualization with HD camera and 3D view
smaller, more precise instruments
decreased need for postoperative pain medication
decreased blood loss
quicker recovery and return to normal activity sooner
Robotic surgery has made female surgery easier for a woman to return to her normal activities faster with much less discomfort.
Robotic gynecological surgeries are minimally invasive, says Edmond Pack, MD, an OB/GYN at Southern Hills Hospital. In this video, he describes how robotic instruments can be moved with greater ease by the surgeon.
Procedures that used to require a large incision can now be done robotically through a few small incisions, says Lynn Kowalski, MD, gynecologic oncologist at MountainView Hospital. In this video, she explains how this also speeds up recovery time.
Continue Learning about Gynecology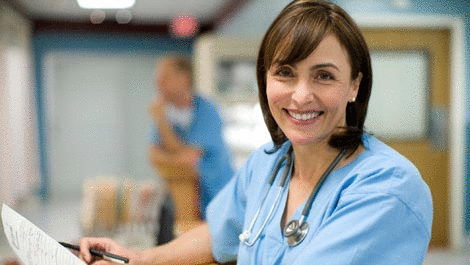 There are many key areas in the field of female reproductive system health, including menstruation, pregnancy, fertility, and menopause. As a woman, you may be concerned about other issues related to your sexual health, including ...
genital problems and sexually transmitted diseases. If you are a female that is sexually active, or over the age of 18, it is important to begin seeing a womans' health specialist in order to make sure that your reproductive system stays healthy. Before that, any concerns with menstruation should be addressed with a physician. As you get older, most women become concerned with issues pertaining to avoiding or achieving pregnancy, until menopause begins around age 50.
More