The Pap smear has been the main reason for a woman to come in annually to see a doctor. This test has not only been revolutionary in the terms of decreasing the incidence and death of cervical cancer but it's also been an entry point for a woman to come in and address all her other health issues.

Healthcare professionals used to recommend that a woman have a Pap smear every single year. That recommendation has changed to every three to five years, depending upon each women's history. That said, many doctors still recommend an annual Pap smear to allow for an overall health check, including blood pressure, cholesterol and other important health factors.

Trinity Health is a Catholic health care organization that acts in accordance with the Catholic tradition and does not condone or support all practices covered in this site. In case of emergency call 911. This site is educational and not a substitute for professional medical advice, always seek the advice of a qualified healthcare provider.
Women in their 20s need a PAP smear every year to monitor the potential development of HPV. Watch Nancy Rector-Finney, MD, with Methodist Children's Hospital talk about HPV and its development in the body.
From the age of 21 to 30, women should have a PAP smear performed every year. In this video, Dawn Mayo, MD, an OBGYN at Metropolitan Methodist Hospital, explains the importance of PAP smears and the frequency of which a woman should have them.
Women under 30 should have a pap smear every three years, while women over 30 should have one every three to five years, says Sarah Miller, DO, in OBGYN and robotic surgery at St. Petersburg General Hospital.
How often you should get a Pap test depends on your age. The first Pap test is recommended at age 21, regardless of sexual history or sexual activity. From ages 21 to 29, it's recommended that you have a Pap smear every three years.

From ages 30 to 65, the preferred screening method for cervical cancer is a Pap test along with the human papillomavirus (HPV) test. This is called a co-test because a double negative test (a negative Pap smear and a negative HPV) is a far superior screening method than the Pap alone in this age group. In this age group, Pap testing plus HPV testing is needed once every five years. It is also acceptable just to continue with Pap smears every three years.
The Pap test helps identify women at risk for developing cervical cancer. Women 21-30 should get a Pap test every three years. Women over 30 should get a combined Pap test and HPV test every five years. If HPV testing is not available, they may get a Pap test every three years. Screening may be stopped for women over age 65 who have been adequately screened with normal results and are not at high risk for cervical screening. If you have had your cervix and uterus removed, ask your healthcare provider if you need to continue screening.
Guidelines state that if you are between 21 and 30 years old, you should have a Pap smear every three years as long as it is normal. If you are 30 to 65, then you can have a Pap smear every five years as long as you have HPV testing with it. Pap smears are not recommended in women under 21 or over 65 unless you are at high risk.
Women over 30 at low to average risk of developing cervical cancer should get a Pap smear screening every 3 to 5 years. In this video, Elizabeth Poynor, MD, PhD, a gynecologist-oncologist in New York City, explains who should be screened more often.
A Pap test is a safe and effective way to prevent cervical cancer or find it early by detecting abnormal cells on the cervix that may become cancerous if not treated appropriately. But conducting the test more often than necessary may do more harm than good, experts say. According to United States Preventive Services Task Force (USPSTF) guidelines, Pap testing every three years, rather than every year, is reasonable for most women.

"Cervical cancer grows very slowly," explains Janet Pregler, M.D., director of the Iris Cantor-UCLA Women's Health Center. "For most women, the likelihood that we will detect a problem within one year is exceedingly low, but the risk that we will provide unnecessary treatment for a benign condition increases when we overscreen."
The Pap smear is considered one of modern medicine's great lifesavers. But, says Dr. Ashley Briggs in this video, surprising new guidelines may change how frequently you get one.
In the United States, the recommendations for Pap testing include starting at age 21 and repeating it every three years if it is normal.

At age 30, you have the option of having both the Pap and HPV test, or having just the Pap test. If you choose the Pap test alone and it is normal, you need to continue with the Pap test every three years. If you choose the Pap and HPV test and both are normal/negative, then you should be screened every five years and not any earlier. If you choose the HPV and Pap test and you are negative/normal and you want to be screened more often than every five years, you are wasting healthcare dollars better spent on other health needs.

At the age of 65 or 70 years, a woman, in discussion with her doctor, can decide if she can stop her Pap and HPV testing. If the woman has had a hysterectomy and never had an abnormal Pap test, then she no longer needs to have Pap testing.
The current guidelines for Pap smear state that a woman should have her first Pap smear at about the age of 21 or 3 years after she becomes sexually active, whichever comes first. Women in their 20's without significant risk factors for cervical cancer (such as smoking, HIV, history of abnormal Pap smears or history of sexually transmitted infections) should only have a Pap test and should not have HPV testing. Women in their 30's should be tested with both the traditional Pap smear test as well as testing for the Human Papilloma virus. If a woman in her 30's has no history of abnormal Pap smears in the past and has had 3 normal Pap smears annually then she can go to an every 3 year Pap smear regimen. Women who are 70 years old or older who have had a decade of normal Pap smears do not need to have Pap smears anymore. Women who have a hysterectomy after 2 years of normal Pap smears after their hysterectomy do not need any further Pap smears.
Current guidelines say that women should start having Pap smears (Pap tests), when they turn 21.
Women aged 21-29 without high risk factors (HIV, organ transplant patients, DES exposure, or previous abnormal Pap smears that showed early cancerous changes) should get screening Pap tests every three years in their 20s, and do not need to be tested for HPV unless they have an abnormal Pap test result.
Women between 30-65 will be tested with both the traditional Pap test and a specific test that checks for the strains of human papillomavirus (HPV) that cause cancer every five years, OR have a regular Pap test alone every 3 years. If you test positive for these high-risk strains, your screening will be more frequent (annually.)
By age 65, if you have had a decade of normal results, you are done- no more Pap tests needed!

Also, if you have had a hysterectomy (removal of your uterus and ovaries for reasons OTHER than cancer) and no history of pre-cancerous change, you no longer need Pap tests.
Having the HPV vaccine does not, at this time, change the recommended protocol for testing.
The United States Preventive Services Task force and the American Cancer Society recommend the following:
You should start cervical cancer tests at age 21. Women between ages 21 and 29 should have a Pap test every 3 years.
Women between the ages of 30 and 65 should have a Pap test plus an HPV test every 5 years. Alternatively, you could continue hainge a Pap test alone every 3 years.
Women over age 65 who have had regular cervical cancer testing with normal results don't need further tests. However, women who have had a pre-cancer of the cervix should continue tests for 20 years after the pre-cancer was discovered.
A woman who has had her uterus removed (and also her cervix) for reasons not related to cervical cancer and who has no history of cervical cancer or serious pre-cancer doesn't need to be tested.
Continue Learning about Gynecology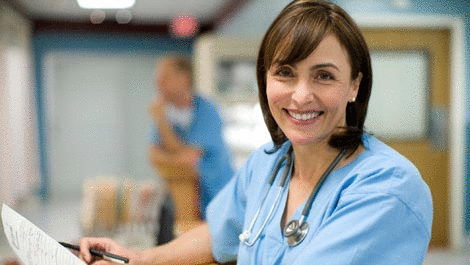 There are many key areas in the field of female reproductive system health, including menstruation, pregnancy, fertility, and menopause. As a woman, you may be concerned about other issues related to your sexual health, including ...
genital problems and sexually transmitted diseases. If you are a female that is sexually active, or over the age of 18, it is important to begin seeing a womans' health specialist in order to make sure that your reproductive system stays healthy. Before that, any concerns with menstruation should be addressed with a physician. As you get older, most women become concerned with issues pertaining to avoiding or achieving pregnancy, until menopause begins around age 50.
More